About Us
Welcome to TampaTangoArgentino. Teaching and growing Argentine Tango in Tampa Bay for over 12 years!
Tampa Tango Argentino, owned by Victoria Sarquisse and Federico Jorquera from Argentina, is a school dedicated to teaching and promoting Argentine Tango and culture in Tampa, St. Petersburg, Clearwater and surrounding cities in Florida. Our mission is to grow and expand the existing community and bring a little bit of Buenos Aires closer to you. We officially opened our doors in 2006 and have been teaching and growing Argentine Tango in the area for over 12 years.
Victoria & Federico, from Buenos Aires and Mendoza respectively, believe that the essence of tango is in the embrace, the connection and the interpretation of music conveyed through the movement of the body. 
Victoria Sarquisse and Federico Jorquera, born in Argentina, are social, salon and show style tango dancers and instructors.  Their tango technique is elegant and dynamic, yet relaxed and focused on connection and musicality. While teaching they emphasize on the embrace, technique and use of music as the true guidance for movement and expression; dancing with harmony as a perfect synchronization of rhythm between dancers, creating a new joyful sensation for this ultimate dance.
Victoria is the creator of TangoFlex, a Flexibility Training training specialized for increasing flexibility, balance, and body control; perfectly designed to complement the dancers' movement. She also specializes in footwork technique and woman embellishments, offering classes and specialized workshops nationally and internationally (holding certifications in: Fitness, Yoga, Flexibility Training, Spinning, and Dance).  Federico specializes in musicality, body positioning, and connection.  They have taught and performed in various cities in the US, Argentina, Ecuador and Japan.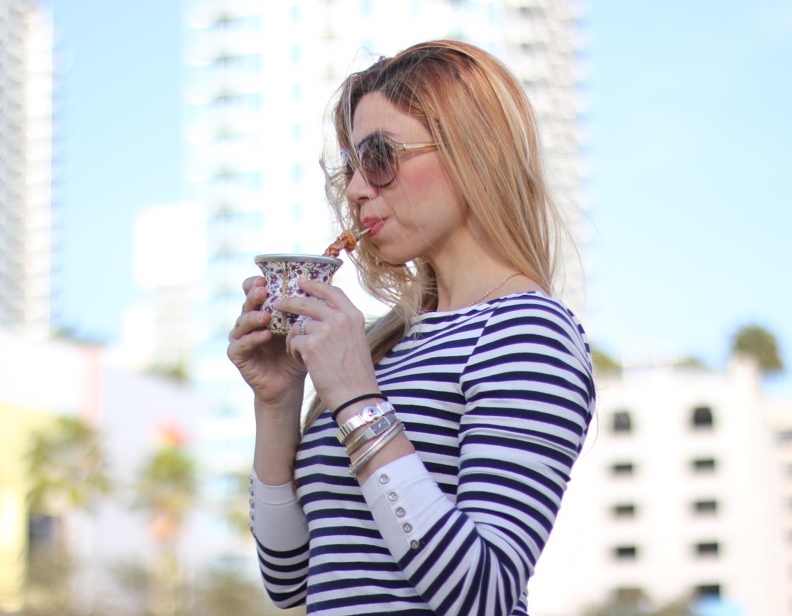 Victoria Sarquisse
Owner & Instructor
Victoria Sarquisse, born and raised in Buenos Aires, Argentina; started her artistic career in Ballet as young as 4 years old. As a very active child, she could not stop flipping, swinging, and climbing…so her mom signed her up for Gymnastics.  What started as a hobbie ended up as a lifestyle. Just a few years later she became a member of the National Gymnastics Federation of Argentina, and she was competing at National Championships.  Victoria participated in national and international Gymnastics Competitions winning many titles.  As part of the gymnastics curriculum (which included dance and classical training) she studied Ballet with a dance instructor, ballerina, and performer of el "Teatro Colon". Victoria's favorite event was Floor Exercise and her favorite routine was, of course, a Tango (Fuga y Misterio de Piazzola).  Since that first tango danced at a competition in GEBA (Gymnasia y Esgrima de Buenos Aires); she knew that Tango was, one day, going to become her life.
After 15 years of hard training, Victoria moved to the US as a recipient of a scholarship in gymnastics.  She taught Gymnastics and Ballet at Browns Gymnastics in Orlando and LaFleurs Gymnastics in Tampa, Florida.  In addition to Tango she also studied several dance movements and techniques (including certifications) in: Yoga, Flexibility, Spin, Zumba, and Weight Training which she teached at Powerhouse Gym and at the YMCA in Tampa, FL. Victoria was also an Adjunct Professor of Communications at HCC (Hillsborough Community College).
Victoria has a Master's Degree in Interpersonal Co
mmunication with a minor in International Business and Marketing and when not teaching Tango, she works from home expanding TampaTangoArgentino and TangoFlex.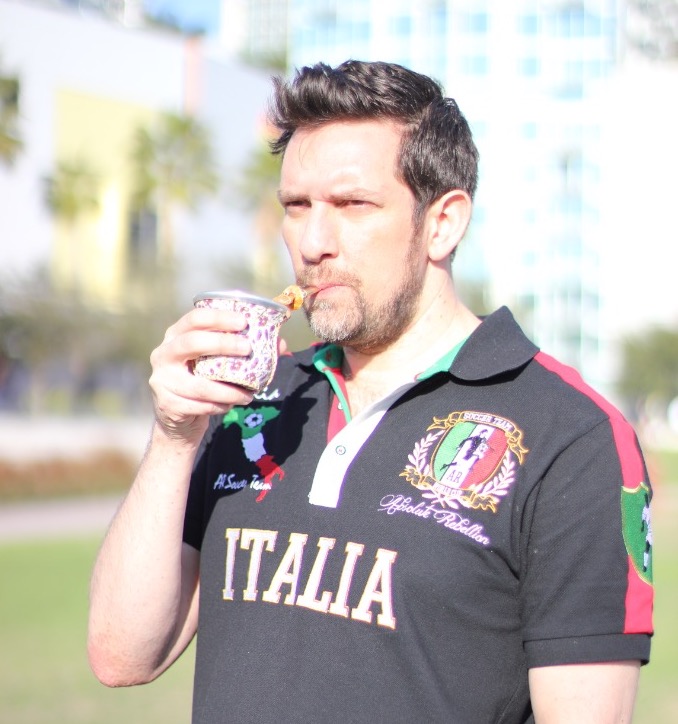 federico jorquera
Owner & Instructor
Federico Jorquera, born in Mendoza, Argentina and raised in: Argentina, Venezuela, Brazil, and Mexico was exposed to many different rhythms and dances from Latin America.  He plays the piano and the guitar.  Rhythm is in his bloodstream! While visiting his grandparents in Mendoza, he remembers waking up to Tango music every day. Although he never danced it while living in Argentina, it became his main focus when he met Victoria at University of Central Florida.  
Federico has a Bachelor's degree in Computer Engineering and during the day, works as an Information Security Architect for a Global Fortune 500 company. 
Mondays
6:30 PM - 8:30 PM
Address
5320 South MacDill Ave, Tampa FL 33611