Curious about this amazing dance? Argentine Tango is referred to as the "zen" dance, where dancers get lost in the embrace and the moment and you don't have to travel to Buenos Aires to learn it! 
New 8-Week Course Starts Monday, March 2nd, 2020
Cost: $160
Few Spots Remaining 
This 8-week progressive course is designed to teach you the foundation to dance social Argentine Tango. You will learn the basic elements, the proper technique to lead and follow, foot positioning and sequences to get you dancing right away. The classes are taught by Victoria & Federico (owners and instructors) from Argentina in a fun environment and will give you the perspective from a man and woman's role. The course also includes two "guided practicas", that occur on the 4th and 8th week, to give students the opportunity to practice the material learned and work with instructors to answer questions and clarify concepts.
We know that everyone is different, but believe us, anyone can learn to dance Argentine Tango. The first step is to give it a try…we'll teach you the rest.
5320 South MacDill Ave, Tampa FL
Every Monday from 7pm to 8pm
Casual Clothes (guys, no shorts)
Shoes that can pivot (socks or Tom's work too)
Register Today
Limited Space – No Partner Required
If you register for the session and you decide after the first class that Tango is not for you, we'll refund you the session minus the first class.  
This is just THE BEST studio for the Tango in our area. Viki and Federico teaches very authentic Argentinian Tango style with focusing on quality of the movements and musicality. Also amazing weekly milonga on Fridays.

Dmytro Karbivnychyy


3/17/2020

Victoria and Federico are fantastic teachers. I had danced tango in the past, but only once I started taking classes with them have I noticed a substantial progress in my overall technique. They teach in a well thought through manner so that all aspects of the dance are covered, but the classes are also fun! Vicky and Fede are very personable people and make their students feel like we are all part of a family. I can not recommend them highly enough!

Smilja Hopkins


8/14/2019

Loved the instructors, they are so nice and welcoming. The class was so much fun, even if you have a partner or not, it is worthwhile to experience it.

Punk Duck Art


11/01/2019

Federico and Victoria are very skilled dancers and teachers. The classes are always fun and engaging. They focus on honing their learners' technique and do it through careful sequence of steps. Friday night milongas that give an opportunity to practice with the dancers of mixed levels, which is always beneficial for beginners. I highly recommend Federico and Victoria and will definitely go back when I am in Tampa next time.

Diana Saprikina


6/05/2018

Federico and Victoria are excellent Argentine Tango instructors. They want you to have fun while learning the essence of social Argentine tango. They teach all levels of the dance, from beginners to advanced. They are very friendly and will always make you feel welcome. Their Friday night milonga (dance party) is well attended!

Mike Nyberg


3/31/2018

Dear Victoria and Federico, Rick and I thank you for the time, effort, creativity and enthusiasm you put into preparing us to compete in the Dancing With The Stars benefit for The Benedictine Sisters of Florida on March 10, 2018. Everyone loved our tango routine, and we won the competition! Here's a photo of me and Rick, with Sr. Roberta, the prioress. We look forward to many more private lessons with you. Love, Rick Brown and Shelley Knowles

Rochelle Ayala


4/01/2018

Victoria & Federico deserve the highest credit as tango teachers as well as dancers. They teach the most difficult things which are groundwork and foundation, those that will allow you to elaborate and create thereafter. You would learn with them musicality, how to understand the flow and rhythm of the music and the distinctive patterns among different performers and orchestras. The most important thing: you will dance real tango. And quickly !! And always in a good mood !! Lovely people!!!

jorge kusnir


4/14/2018

Great teachers who create a fun experience in a friendly, relaxed atmosphere.

Mercedes Bujans


1/18/2019

Fabulous approach and instruction to study Argentine Tango. Great for beginners to capture the essence of the dance from the beginning. Great setting and loads of options with group classes, private lessons, practicas and milongas. Don't hesitate to join in, a wonderful group of people.

Ann Clarke


8/24/2018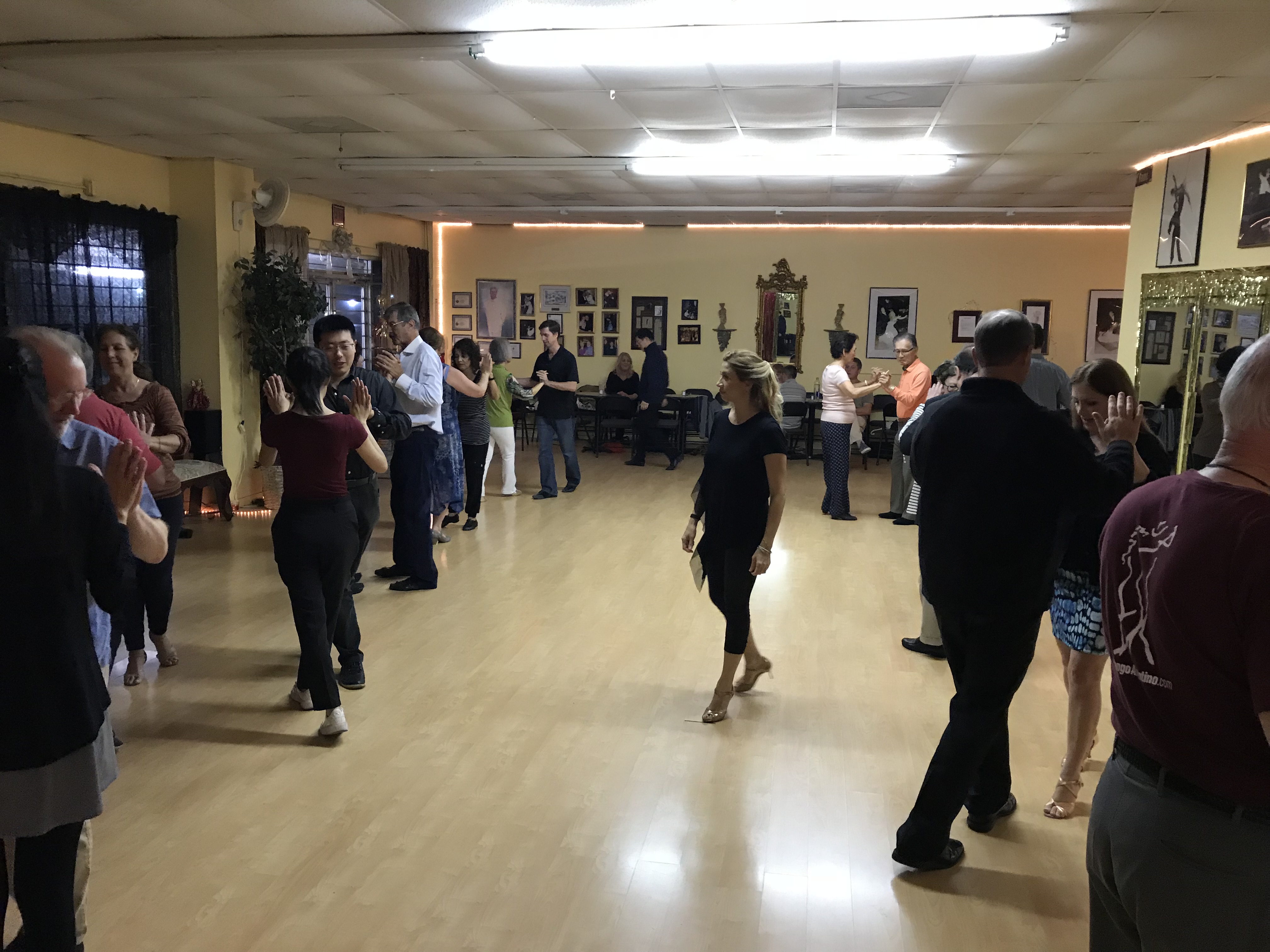 Learn
Learn something new, something exciting that you have never done before! It's the chance to connect with people and get out of the usual routine – all while having fun! You don't need experience or a partner, just your desire to have fun!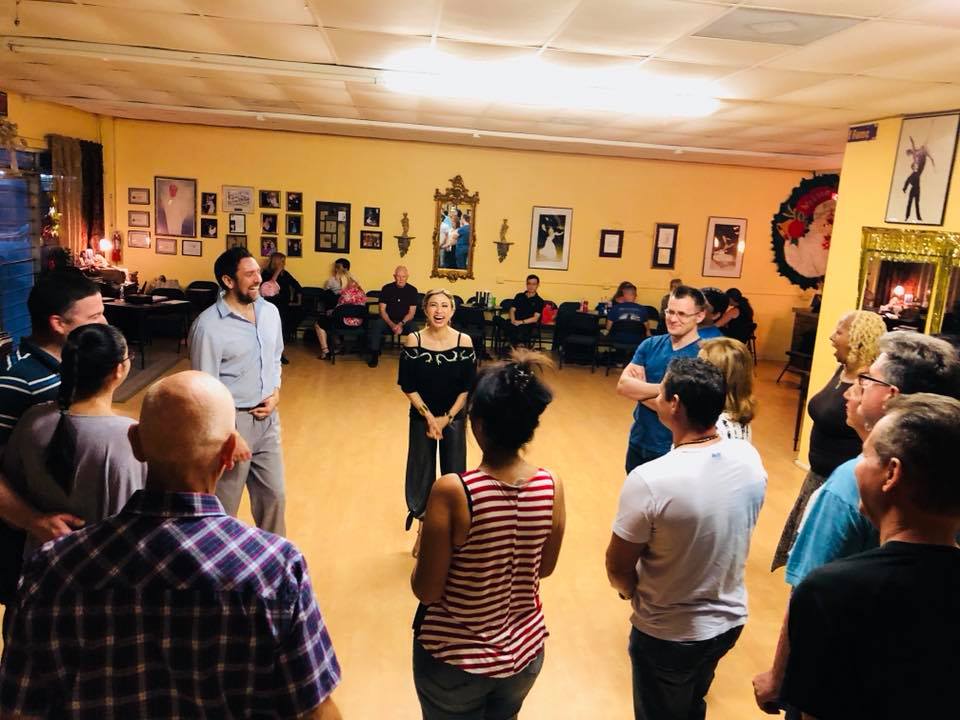 Meet People
Argentine Tango attracts a large diversity of people from around the world. You will meet lots of interesting people, create long term relationships, widen and enhance your social circle and have a new cultural experience.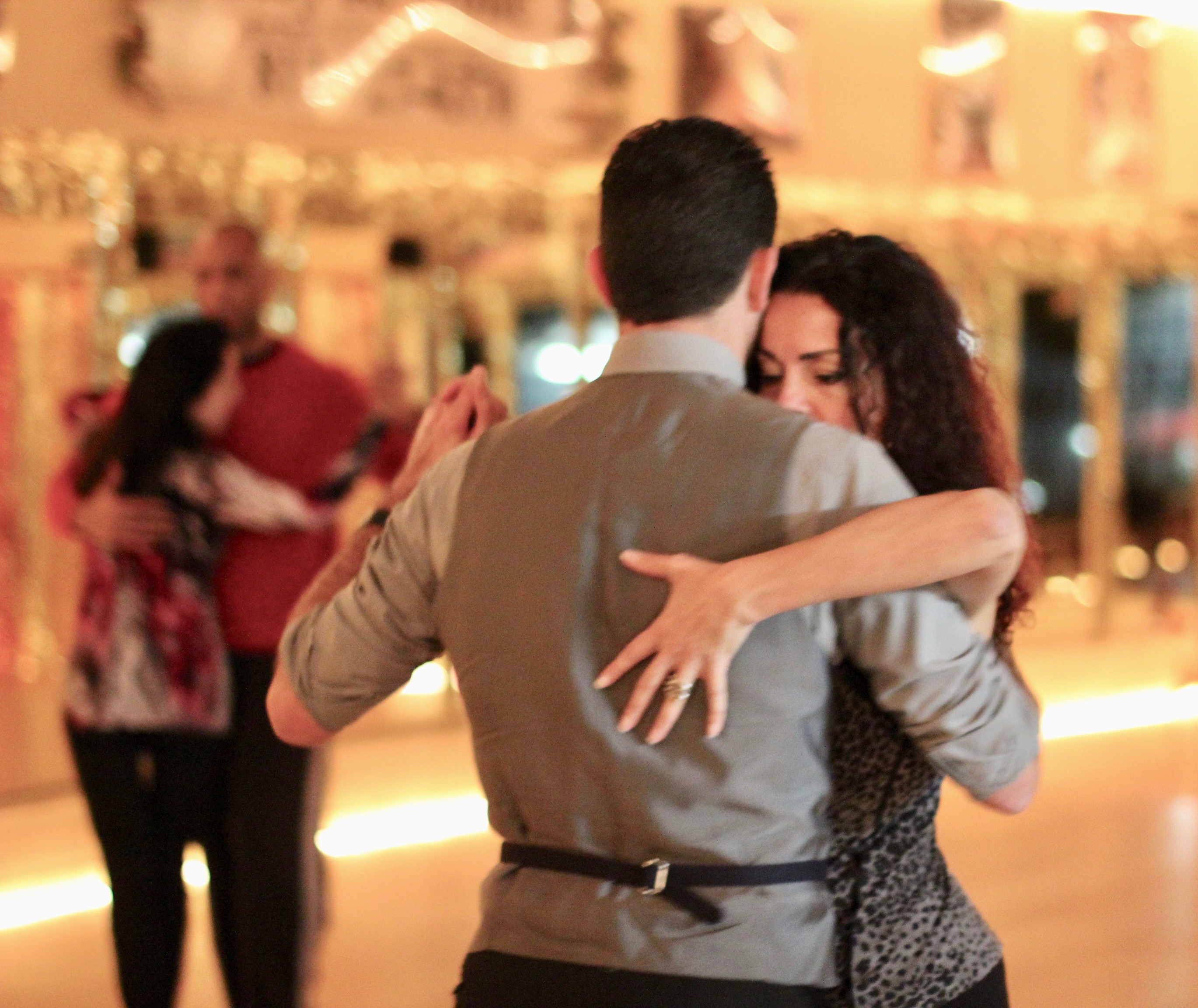 Health Benefits
Dancing Argentine Tango improves physical and mental health, balance, flexibility, coordination & posture. It provides a state of active meditation and of being present and mindful. It helps combat stress and increase self-confidence. 
Have questions? Send us a Message