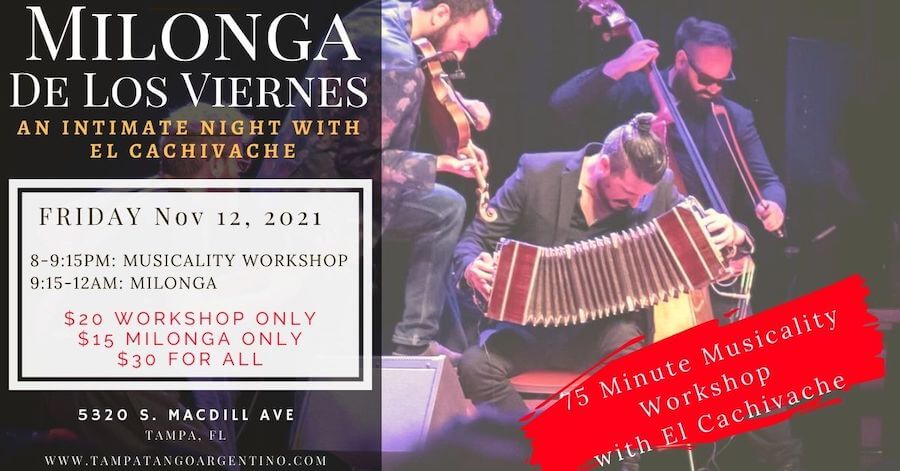 An Intimate Night with "El Cachivache"
Musicality Workshop & Milonga De Los Viernes
Friday, November 12th
8-9:15pm: Musicality Workshop with El Cachivache
9:15pm-12am: Milonga De Los Viernes
Lavelle Dance Studio
5320 South MacDill Ave, Tampa FL 33611
"El Cachivache" will not be performing on Friday.
They will perform on Saturday at District Dance Academy (More Info)
75 Minute Musicality Workshop
Taught by El Cachivache members, this 75 minute exclusive musicality workshop will cover the different rhythms in the Tango genre, from a unique perspective, including history and analysis. In the second half of the workshop we will perform exercises in couples and individually and apply the dance to the different rhythms, and most importantly. We will also work on musical perception exercises.
This workshop is not only great for dancers, but also for upcoming DJs and anyone interested in learning more about the musicality in Tango, taught by Tango musicians themselves.
Workshop Pre-Registration Required
Feel free to bring Your Own Drink
Get your tickets today – Limited Space
$20 for 75-min workshop
$15 for milonga only
$30 for workshop + milonga
* Note that a convenience fee is included in the price below if using PayPal (Buy Now Button).
You can pay via Venmo and avoid convenience fee, but don't tag purchase as service "protection" as it will apply a fee on us.
Please note that tickets are non-refundable.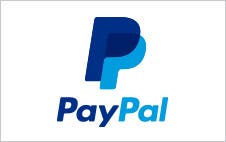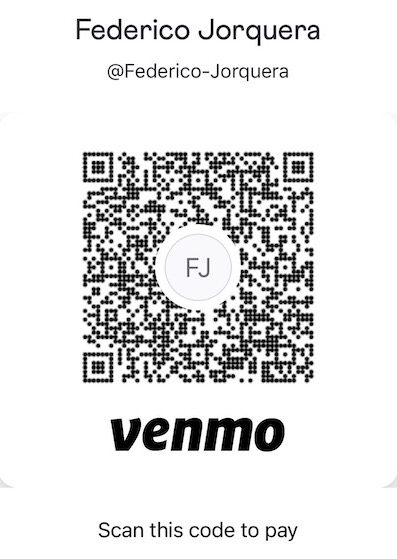 5320 South MacDill Ave, Tampa FL 33611
Tampa Tango Argentino (Lavelle Hall)
About Orkesta El Cachivache
El Cachivache Orkesta is currently one of the most popular tango groups and is widely recognized on the world music circuit. Sometimes called 'Tango Punk', the group is characterized by its undeniably creative, original, and very "danceable " style. Some call them "modern buffoons", others describe the music as "communal flat groove", and both are true. El Cachivache serves up its music in a vigorous manner with a good dose of humor, mixing up overdriven traditional tango music with a post punk look.
WE LOOK FORWARD TO HOSTING YOU!
DON'T MISS IT